Frontend Engineer
(Senior)
Frontend Engineer
(Senior)
LOCATION

+ Remote
Poland
: Katowice, Kielce, Kraków, Rzeszów, Wrocław
B2B21 000 - 27 000 PLN NET
COE15 500 - 20 500 PLN GROSS
Apply now
We are #VLteam - tech enthusiasts constantly striving for growth. The team is our foundation, that's why we care the most about the friendly atmosphere, a lot of self-development opportunities and good working conditions (yes, that also means attractive salaries). Trust and autonomy are two essential qualities that drive our performance. We simply believe in the idea of ​​"measuring outcomes, not hours". Join us & see for yourself!
About the role
Functional approach
Advanced
Project
Tracy - Frontend
Project scope
We're focusing on the two core areas of our partner's (Global Freight Forwarder) business, the Customer facing portal and Data Analytics platform. Our engineers support client teams in their daily work by the expertise we've got in the scope of end-to-end highly performant applications and experience in the complex processes transformation to their efficient lean equivalent.
Tech stack
JavaScript, TypeScript, React, Node.js, Functional approach
Challenges
Data visualization and reporting
Team
2 teams consisting of 2-3 Frontend Engineers and Engineering Manager from VirtusLab
What we expect
Team-player eager to learn and share
Attentive mentor
Interest in solving challenging problems using state-of-the-art techniques
Appreciation and continually improved understanding of the universal rules of software engineering
Fluent in JS / TS
Being always one step ahead of industry
Able to develop high-quality code
Able to self-organize & manage work
Communicative English, both written and verbal
Seems lots of expectations, huh? Don't worry! You don't have to meet all the requirements. What matter the most is your passion and willingness to develop. Apply and find out!
A few perks of being with us

Building tech community

Flexible hybrid work model

Home office reimbursement

Language lessons

MyBenefit points

Private healthcare

Stretching

Training Package

Virtusity / in-house training
And a lot more!
Apply now
Frontend Engineer
(Senior)
"*" indicates required fields
Frontend Engineer
(Senior)
LOCATION

+ Remote
Poland
: Katowice, Kielce, Kraków, Rzeszów, Wrocław
B2B21 000 - 27 000 PLN NET
COE15 500 - 20 500 PLN GROSS
Apply now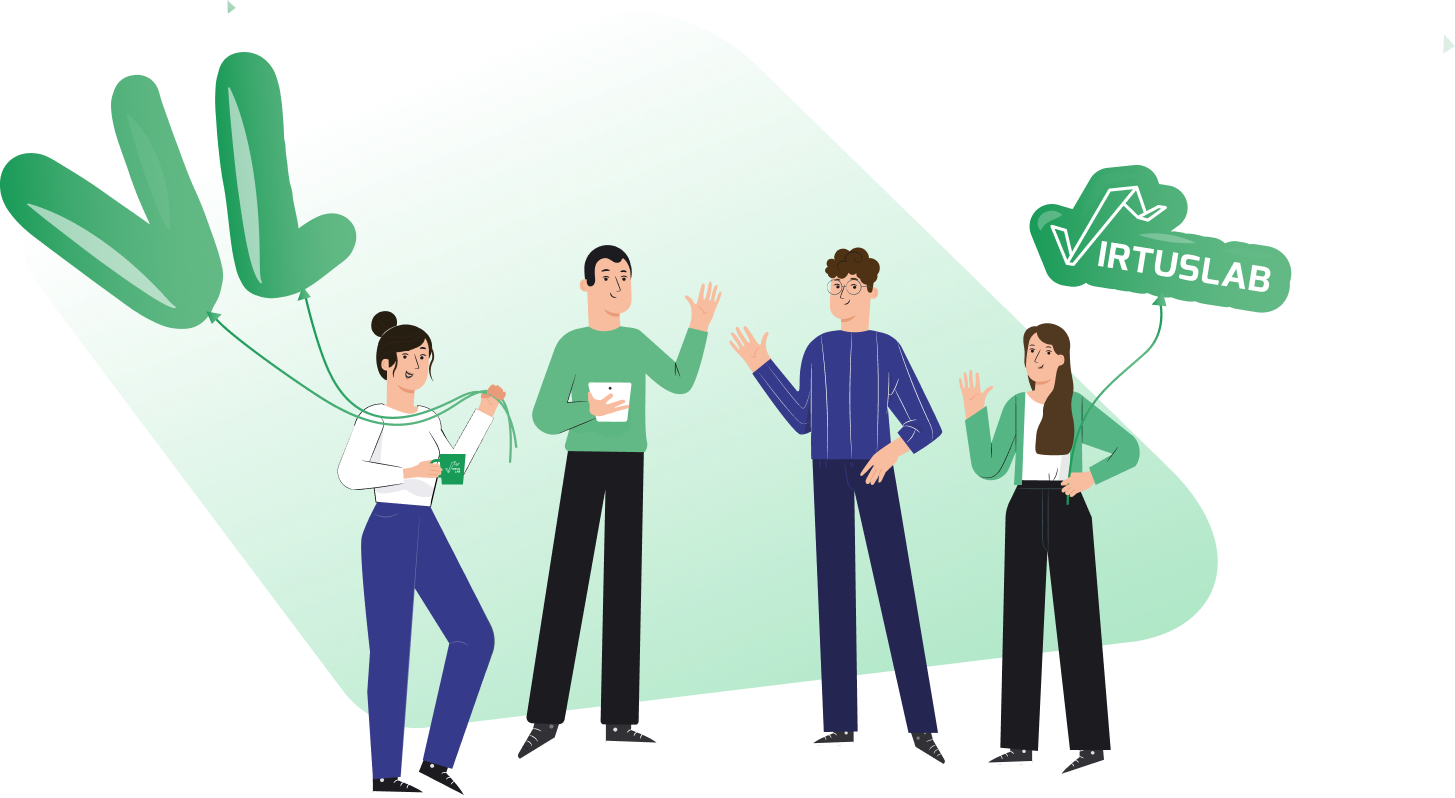 Not sure if this role is right for you?
It doesn't mean that you don't match. Tell us about yourself and let us work on it together.
Contact us