Java Engineer
(Senior)
LOCATION

+ Remote
Poland
: Katowice, Kielce, Kraków, Rzeszów, Wrocław
B2B21 000 - 27 000 PLN NET
COE15 500 - 20 500 PLN GROSS
Apply now
We are #VLteam - tech enthusiasts constantly striving for growth. The team is our foundation, that's why we care the most about the friendly atmosphere, a lot of self-development opportunities and good working conditions (yes, that also means attractive salaries). Trust and autonomy are two essential qualities that drive our performance. We simply believe in the idea of ​​"measuring outcomes, not hours". Join us & see for yourself!
About the role
Distributed systems
Regular
Project
Identity - Risk Engine
Project scope
Every organisation exposing online services needs to have security mechanisms that prevent a variety of different attacks and frauds attempted by malicious users. Due to the cloud revolution, access to computing power distributed across the globe is easier than ever. Encouraged by that fact, attackers build massive botnets, imitating real customers, in order to steal value, PII or any other goods from their accounts. Recognizing account takeovers in real-time at scale is a key responsibility of the risk engine platform that VirtusLab is building. Moreover, the Identity team is responsible for developing a single sign-on platform for all Client's applications. Identity platform is processing 100 millions of messages per day.
Tech stack
Java, Kotlin, Kafka, KafkaStreams, KafkaConnect, AWS, Kubernetes.
Team
Two teams consisting of: 5 Software Engineers with Engineering Manager and Product Manager. The team is working closely with the Head of Software Development from our Client.
What we expect
Team player eager to share, lead by example but also open to new ideas and solutions
Hands-on software engineer rather than a programmer
Fluent in Java and/or other JVM languages understand language applicability and implementation fundamentals
Able to develop and maintain high-quality code
Hands-on experience in designing and development of scalable, distributed, highly available solutions
Experience in infrastructure development in the cloud environment
Can communicate with the business
Can mentor new members of the team
Can express and document ideas through diagrams and technical documentation
Communicative English, both written and verbal
We are not concerned with your education or any other formalism. What we are concerned with are your passion, knowledge, and experience.
Seems lots of expectations, huh? Don't worry! You don't have to meet all the requirements. What matter the most is your passion and willingness to develop. Apply and find out!
A few perks of being with us

Building tech community

Flexible hybrid work model

Home office reimbursement

Language lessons

MyBenefit points

Private healthcare

Stretching

Training Package

Virtusity / in-house training
And a lot more!
Apply now
"*" indicates required fields
LOCATION

+ Remote
Poland
: Katowice, Kielce, Kraków, Rzeszów, Wrocław
B2B21 000 - 27 000 PLN NET
COE15 500 - 20 500 PLN GROSS
Apply now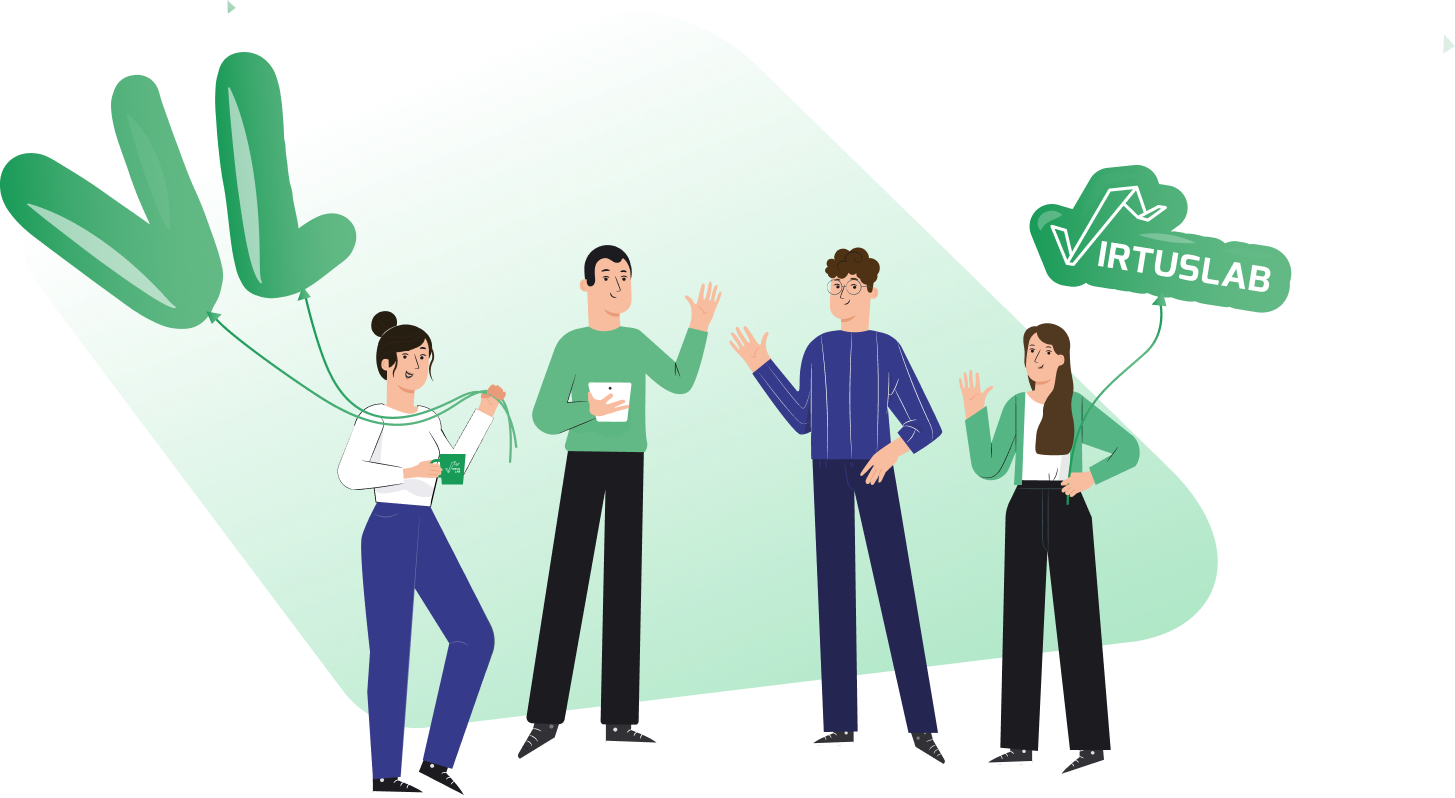 Not sure if this role is right for you?
It doesn't mean that you don't match. Tell us about yourself and let us work on it together.
Contact us