SEO Content Writer/Editor
SEO Content Writer/Editor
B2B6 500 - 10 500 PLN NET
COE5 000 - 8 000 PLN GROSS
LOCATION

+ Remote
Poland
: Katowice, Kielce, Kraków, Rzeszów, Wrocław
Apply now
We are #VLteam – tech enthusiasts constantly striving for growth. The team is our foundation, that's why we care the most about the friendly atmosphere, a lot of self-development opportunities and good working conditions. Trust and autonomy are two essential qualities that drive our performance. We simply believe in the idea of ​​"measuring outcomes, not hours". Join us & see for yourself!
About the role
We are seeking a talented and skilled content writer who possesses a flair for exceptional writing and editing. The ideal candidate will be passionate about crafting engaging and persuasive content that captivates our target audience and drives the success of our campaigns.
keyword research and optimisation
Regular
digital marketing concepts and techniques
Basic
Google Analytics
Nice to have
Project
Sales Enablement Marketing
Scope
We are supporting Sales efforts with high-end content and the creation of an online lead generation. We do this with success stories, blog articles, brochures, whitepapers, webinars, and more.

What you will do
- Crafting a diverse range of content, including blog articles, success stories, landing pages, and social media posts, tailored to suit distinct departments and target audiences.
- Strategically optimising content to enhance its search engine visibility and reach, employing effective SEO practices.
- Delving into comprehensive research, tapping into credible sources, and conducting insightful interviews with IT professionals and engineers to gather accurate and up-to-date information.
- Skillfully editing and restructuring content initially authored by engineers to ensure articles possess clarity, coherence, and align seamlessly with SEO principles.
- Actively partnering with fellow marketing team members and engineers, ensuring a cohesive and unified approach towards content creation and optimisation.
- Strategically aligning content creation with search intent, merging profound technological insights with smart business thinking to showcase our expertise and knowledge.
Tech stack
SEMrush, Piwik PRO, Hotjar, Google Search Console, Google Data Studio, Google DOCs, WordPress
Challenges
We constantly aim to enhance our online visibility, a goal that demands a significant portion of our time dedicated to SEO optimization. This involves meticulously fine-tuning SME content to resonate with our online audience, all while ensuring the technical nuances remain uncompromised.
Team
Team Lead/Project Manager, SEO Master, Communication Expert
What we expect in general
Exceptional writing skills in English (native level) with a strong grasp of grammar and sentence structure.
Minimum of 2 years of experience in a similar position, preferably in the IT industry.
Understanding of SEO principles, digital marketing concepts, and techniques, with proficiency in using GSC, Google Keyword Planner, and SEMrush for keyword research and optimisation.
Displaying efficient time management skills, consistently meeting deadlines, and delivering high-quality content within specified timeframes.
Showcasing familiarity with content strategy and the capability to align content creation with broader marketing objectives, ensuring a cohesive approach towards organizational goals.
Demonstrating a basic understanding of content performance metrics and employing data analysis for continuous improvement. Experience in utilizing tools such as Piwik PRO or Google Analytics to derive actionable insights for optimizing content strategies.
Experience from IT consulting / software engineering house will be plus.
Understanding digital sales process will be plus.
Previous cooperation with sales and tech experts will be plus.
Seems lots of expectations, huh? Don't worry! You don't have to meet all the requirements. What matter the most is your passion and willingness to develop. Apply and find out!
A few perks of being with us

Building tech community

Flexible hybrid work model

Home office reimbursement

Language lessons

MyBenefit points

Private healthcare

Stretching

Training Package

Virtusity / in-house training
And a lot more!
Apply now
SEO Content Writer/Editor
"*" indicates required fields
SEO Content Writer/Editor
B2B6 500 - 10 500 PLN NET
COE5 000 - 8 000 PLN GROSS
LOCATION

+ Remote
Poland
: Katowice, Kielce, Kraków, Rzeszów, Wrocław
Apply now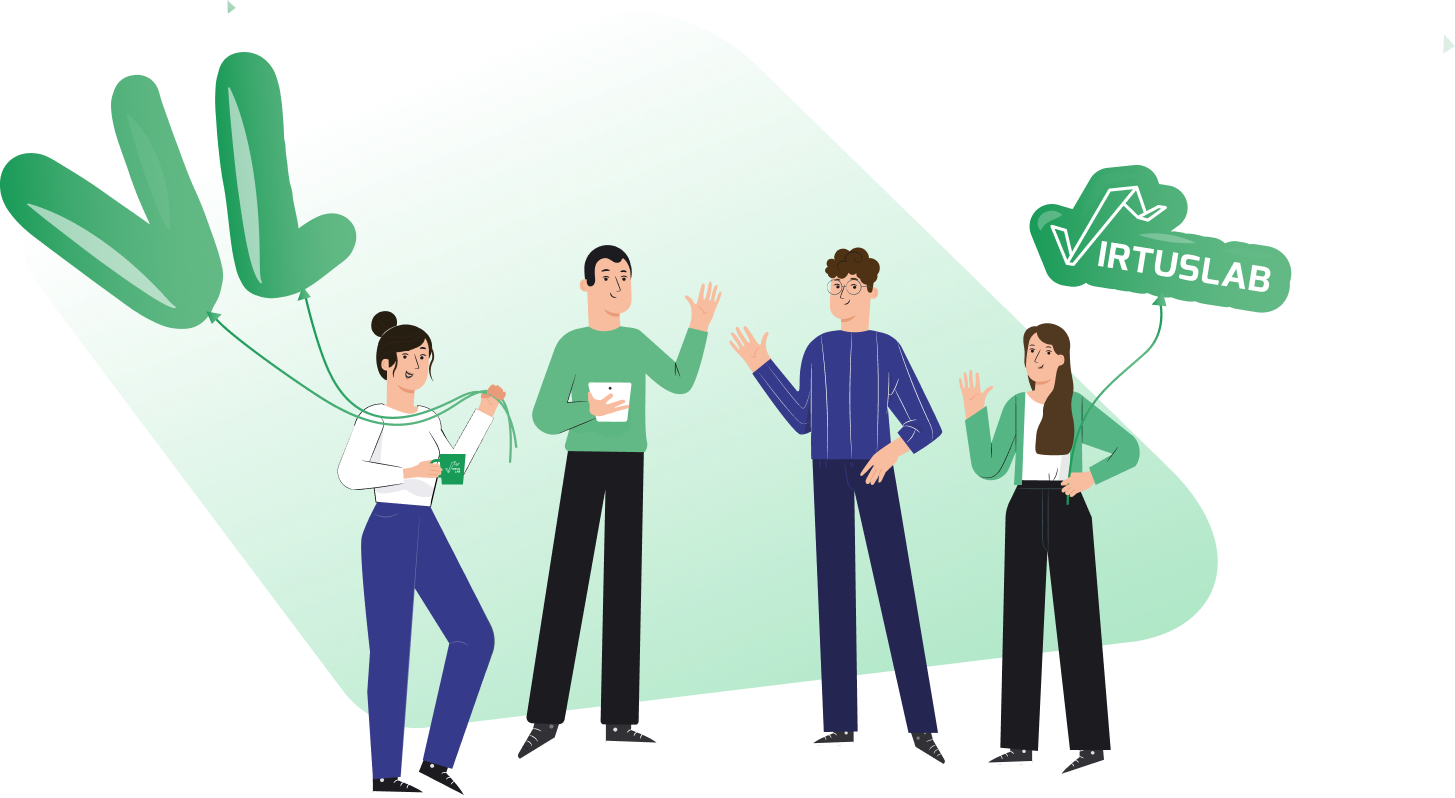 Not sure if this role is right for you?
It doesn't mean that you don't match. Tell us about yourself and let us work on it together.
Contact us